In March 2019, a customer from the Philippines contacted our company on Alibaba. We talked very well. The customer revealed that this is just a trial order. He ordered one in our company and another company in Foshan for comparison. If the test results for those samples are good, we will be in long term cooperation since the customer has many projects in the Philippines.
In August 2019, the customer gave feedbacks for the test results and praised the quality of our products. Then he drop order for a big solar project instantly.
He told me that the inverter from another supplier got broken during the testing. However, Tanfon inverter is always running well even under heavy loads. This makes customers very disappointed with them, and believes: Every extra penny deserves its value. Also confirmed the quality of our company's products.
The advantages of our three-phase inverters are 100% full power, new materials, and high quality.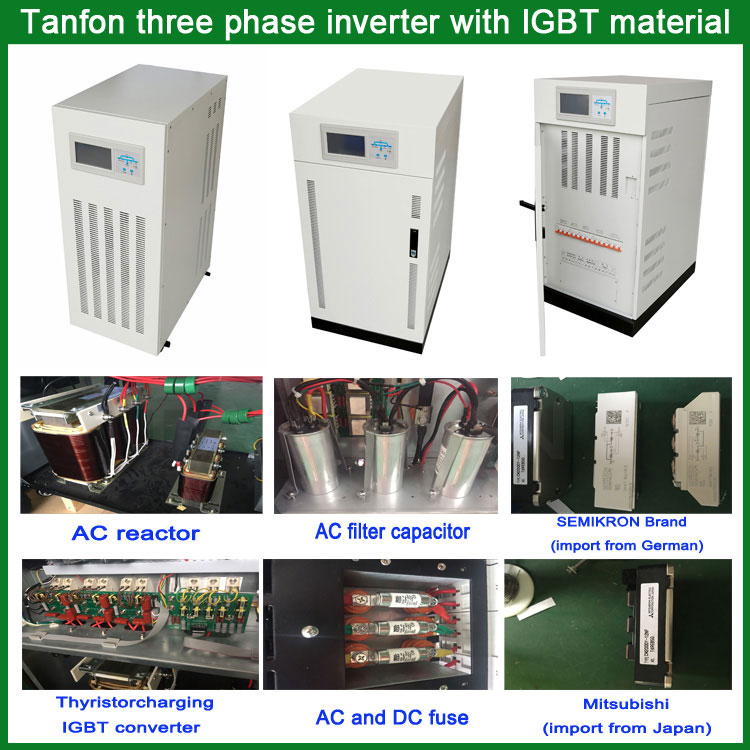 Imported materials: Japan Mitsubishi IGBT material, German thyristor.
100% full power and new materials make sure you pay what you buy is worth it.
Japan Mitsubishi IGBT material make sure both high input impedance and low turn-on voltage drop of GTR, means more powerful to work inductive loads like air conditioners and motors, and longer life usage.
German thyristor make sure 0 second switch between city power and solar system, owners have electricity 24hours.
Powerful accurate output make sure it can be used for hospitial high-tech machines.
Below is a comparison of our inverter and inverters from other suppliers.